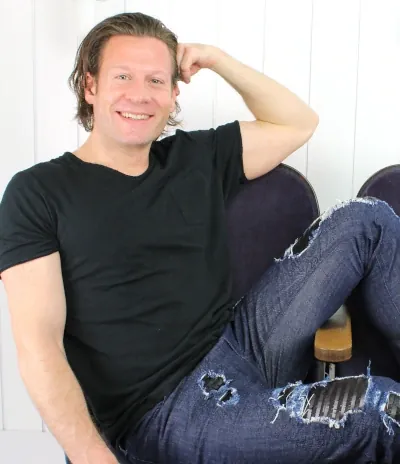 I'm Christian Moore. As a teenager I started with simple sewing projects - in the 1990s I was initially very fond of jeans sewn into flares. This was followed by the challenge of sewing a pair of jeans from scratch. And so I improved from project to project - with one or the other failure. But who doesn't know that? The seam ripper is sometimes simply indispensable 😅.
In 2010 I finally founded my jeans brand with the original name "Weißenberger - Customized Denim". With my name change, my company also had to change the brand name and has been called MOORE DENIM since 2014.
The product range includes various jeans products for men. These are short and long jeans, denim jackets and since 2022 also T-shirts. All items of clothing are individual one-of-a-kinds, since you, the customer, determine the fabrics and materials used yourself.
MOORE DENIM is an environmentally friendly brand
Jeans washings are created by manual treatment. Therefore, the usual high water consumption is greatly reduced and chemicals are not being used.

By upcycling, oddments from fabric cutting and no longer worn jeans are re-used. In addition, the natural "washing effects" from wearing are extremely appealing and make each product absolutely unique. See also: Trenim

The possibility to choose organic fabrics protects the environment and a person who wears organic fabrics avoids toxic substances which may be used at the production of conventional fabrics.
Transformed Denim = Trenim
With the Transformed Denim products, I offer an exclusive service: you give me your old favorite pair of jeans that you would like transformed into a Trenim product, and I use them to make new shorts, jeans or jackets.
This reuse of clothing that is no longer worn reduces the production of new fabrics and contributes to environmental protection.
In this so-called upcycling, I also use leftover pieces of new fabrics that are left over when cutting clothes. These are in no way faulty or inferior, just too small for large pattern pieces.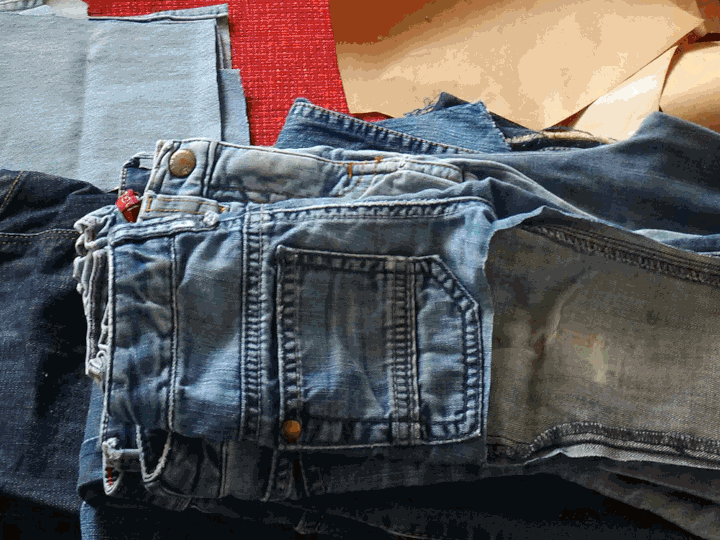 Buy MOORE DENIM fabrics

Discover the PREMIUM-LABEL
I also create extraordinary outfits for special occasions and stage performances. With selected materials and special cuts, the exclusive individual pieces are eye-catchers at a gala or a red carpet.
Since these outfits differ greatly in terms of design and the effort involved in making them, I offer them under the premium brand "CHRISTIAN MOORE".

Social media
You find my social profiles on: